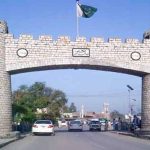 PESHAWAR: The Khyber Pakhtunkhwa (KP) Food Authority on Monday unearthed a unit producing adulterated spice blends and powders and seized 8,000kg unhygienic chilli powder and other material used for adulteration in a factory situated at Chamkani Nasirpur area of Peshawar.
Besides, authorities seized 1,600 liters of contaminated oil and 80kg of non-food grade colour. The adulterated spices were being prepared on the floor by mixing bran (choker), sawdust and loose non-food grade colour in it.
The KP Food Safety and Halal Food Authority had put a ban on loose and unpacked spices from March 20.
The authority's director general Riaz Khan Mehsud had urged spices dealers to adopt the technology and introduce packing before the crackdown was being launched.
He had said unpacked spices were injurious to health and might cause fatal diseases. He had added that last year the authority's scientific committee had suggested the ban and proposed one-year grace period to transform existing businesses into the approved mechanism. He had warned the business owners and dealers to introduce packing to improve quality of their products.