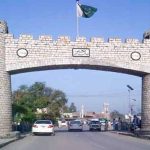 PESHAWAR: Governor Khyber Pakhtunkhwa, Shah Farman has condemned the Indian decision of abolishing the special status of the occupied Kashmir.
In a statement in Peshawar on Monday, he termed Indian decision as a direct attack on Kashmir and Kashmiri people.
The governor said Kashmir issue is an international problem and India cannot change its status unilaterally.