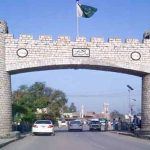 PESHAWAR: Governor Khyber Pakhtunkhwa Haji Ghulam Ali has suggested October 8 as date for general election for the provincial assembly.
In a letter to Chief Election Commissioner, the governor stated that the Election Commission has postponed the elections in Punjab. He said that the terror attacks have increased in the province. Terror attacks have occurred in different districts including North Waziristan of the provi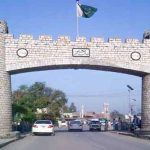 nce, he said, adding that the security forces have been targeted in the terrorists attacks. He said that one brigadier and seven soldiers have been martyred in recent attack.
Keeping in view the current security situation in the province, the general elections in Khyber Pakhtunkhwa should also be held on October 8, the governor suggested.