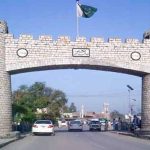 PESHAWAR: The Khyber Pakthunkhwa Government has completed 255 mini macro hydro-power projects in twelve northern districts of the province to provide inexpensive electricity to people.
Officials in KP energy department said that work on 67 others mini macro hydro-power projects is also in full swing to provide affordable energy and clean drinking water to the people.
KP government has also proposed seven mega projects for inclusion in CPEC include Mujigram-Shghor 64MW, Istaru Booni 72MA, Turen More Kari 350MW, Jamshill Turen More 260MW, Ghrait-Swir Lasht 277MW, Torcamp-Guddubar 409MW, Kari-Mushkur 446MW and power evacuation from Chitral to Chakdar through a transmission line.
The Government has signed MoU with Chinese companies for construction of these seven gigantic hydropower projects of 1978 MW proposed under CPEC in Chitral.