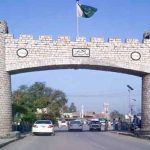 The KP provincial government has imposed an emergency in the province due to the on-going cold spell that has sent temperatures below freezing point at many places. The Relief, Rehabilitation and Settlement Department has issued a notification to the district administrations, enabling them to establish temporary shelters for those who have fallen victim to the situation in the province.
It has also directed the district authorities to establish shelters for the homeless people and make available proper heating as well as provide them three hot meals. The notification further directed to shifting people who were living in houses with depilated buildings in the hills stations to these shelters in the event of heavy snowfall and torrential rains.
Deputy Commissioners in each district have the authority under the emergency to either establish new shelters or reopen the existing shelters and use it for the purpose.
The Provincial Disaster Management Authority (PDMA) has been also directed to provide tents and beds for these shelters as soon as possible despite the fact that DCs already have their own stocks of tents and beds in each district which could be used in these shelters.