PESHAWAR: The Government of Khyber Pakhtunkhwa Higher Education Archives and Libraries Department has imposed ban on all kinds of appointments/recruitments in all the public sector universities of Khyber Pakhtunkhwa due to financial crisis.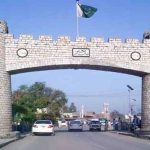 According to a notification issues to all vice-chancellors (VCs) of the varsities of KP, the appointments/recruitments have been banned due to financial crisis. It said for any recruitment, now the university administrations will have to obtain no-objection certification (NOC) from the HEC.
The ban on appointments in KP universities comes three months after the HEC stopped admissions to the Master of Philosophy (MPhil) and Doctor of Philosophy (PhD) programmes in the University of Punjab. The Punjab University spokesman had stated that the decision to stop admissions was taken due to unavailability of required number of qualified teachers. The HEC had decided to stop admissions after visiting different faculties.
On Monday, Minister for Planning, Development and Reform Khusroo Bakhtiar said the government would complete all projects pertaining the HEC on time for promoting education in the country.
In a meeting with Federal Education and Professional Training Shafqat Mahmood, Khusro Bakhtiar assured of full cooperation of the Planning Ministry in timely completion of on-going projects of the Ministry of Education. He said the use of modern technology would help resolve current challenges of the country.