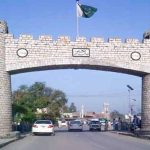 PESHAWAR: Khyber Pakhtunkhwa Health Department has issued final notice to companies, both local and multi-national, producing baby powder milk to properly print wording about importance of `Mother milk' on the packing.
"Mother's milk is the best food for child as it provides protection from diarrhea and other diseases" is the wording directed by KP Health department to powder milk producers to properly print it on packing, reads the notice received here on Monday.
The formula milk producing companies have been given 60 days deadline for printing of the wording in red ink spreading over 40 percent portion of the packing, adds the notice.
After expiry of the 60 days deadline, sale of all such powder milks will be considered `illegal' which does not contain warning contents over the packs, the notification concludes.