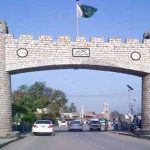 PESHAWAR: Khyber Pakhtunkhuwa (KP) government has started eradication campaign against dengue in Peshawar.
According to details, the medical teams will go to houses one by one and collect the data of residents. After the survey, the teams will mark the house with a number. The operation is being conducted on model of Polio campaign.
Five people have already died due to dengue in KP.