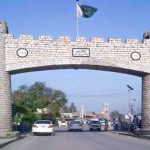 PESHAWAR: The Khyber Pakhtunkhwa government is working on preparation of new mineral policy to encourage investment in mineral sector.
According to official sources, attractive incentives will be offered to private sector.
A gems and gemology center is being established in Peshawar to provide training in cutting and polishing precious and semi-precious stones.