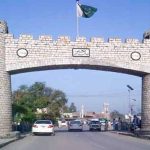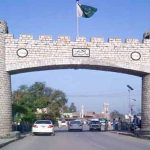 ISLAMABAD: Amidst rigging allegations from opposition parties in the recent local government elections in Khyber-Pakhtunkhwa, Pakistan Tehreek-e-Insaf (PTI) chairman Imran Khan here on Monday said that the provincial government was ready to hold re-election in the entire province under the army's supervision.
Talking to media, Imran Khan said that the Khyber Pakhtunkhwa government is ready to hold re-elections in KP and challenged the tripartite opposition alliance to prepare for re-elections.
"Although the PTI has won the elections, we are ready for re-election," Imran said.
Imran maintained that he had already discussed the issue with Chief Minister Pervez Khattak and his government has no objection to re-polling, adding that there can be division-by-division re-election and that too under the army's supervision. "I can guarantee that if the ECP orders re-polling, the PTI will win again and with even a higher number of votes," he added. "All political groups had jointly contested the LG polls against the PTI – but could not defeat it."
Imran Khan asked the tripartite opposition alliance comprise of Awami National Party (ANP), Jamiat Ulama-e-Islam-Fazl (JUI-F) and Pakistan Peoples Party (PPP) to participate in All Parties Conference schedule for Tuesday to prepare for re-elections. He said that the government is ready to hold re-elections under army supervision. He claimed that if re-elections were held PTI would get more votes this time.
Imran Khan alleged that ANP and JUI-F carried out most rigging during the KPK LG-polls.