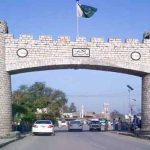 PESHAWAR: A memorandum of understanding (MoU) was signed between Asian Development Bank (ADB) and Khyber Pakhtunkhwa government for construction of highways in the province.
Under the agreement, Asian Development Bank will provide fifteen billion rupees loan to the provincial government.
The amount will be spent on the repair and extension of five hundred kilometers long highways in the province.