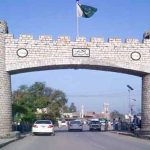 PESHAWAR:  The Khyber Pakhtunkhwa has reported at least ten dengue cases of of this year, with cases soaring in March.
According to reports, ten dengue cases  have been reported in three districts of the province including Mardan, Bajaur and Bannu. Of these cases, eight cases were reported in Mardan, and one each in Mardan and Bannu.
Reacting to the dengue cases outbreak, officials of the health department said that it had asked for 535 billion rupees for prevention of dengue virus, but the funds has not been collected. Due to lack of funds, the health department is unable to implement dengue prevention action plan which is mater of concerns.
The health department said that funds for dengue control were reduced last year due to which dengue cases were increased compared to previous years in the province.