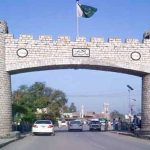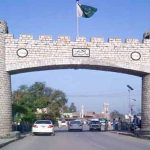 PESHAWAR: Inspector General of the Khyber Pakhtunkhwa Police, Akhtar Hayat Gandapur has said that the current security situation in the province is not different from the situation of 2088 and 2009.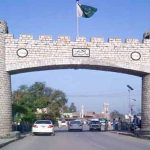 He said that police, in order to control this situation, will use artificial intelligence technology for the first time in Khyber Pakhtunkhwa Police. He said that the month of January was difficult for the police.
He said during his meeting with Crime and Terrorism Journalist Forum.
He said that after deadly attack on Peshawar Police Line that left more than 85 people, mostly policemen, dead, its has decided to shift some unites to of the police line Charsadda.
He said that Safe City project is the only solution to combat street crimes in the provincial capital.
Justifying his changes made in CTD, the IG said that purpose of strengthening the counter terrorism department in the province is to effectively fight the terrorists and extortionists. For the first time five PSP officers have been posted in the CTD.
The IG also said that until now there was no police service structure in the tribal districts, for which a letter was written to the federation.
It is pertinent to mention here that the security situation in Khyber Pakhtunkhwa in 2008 and 2009 was extremely challenging. The region was plagued by violent militancy and terrorism, with various militant groups such as the TTP, and its affiliates groups in the province and erstwhile Fata.
During this time period, there were numerous suicide bombings, targeted killings, and other violent attacks carried out by these groups targeting markets, masjids, public places, government installations and law enforcement agencies.