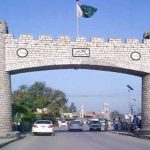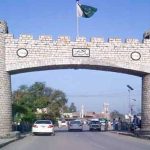 PESHAWAR: Khyber Pakhtunkhwa is observing Back Day on Saturday (Oct 27) against India's illegal occupation of Kashmir.
The day will dawn with special prayers in mosques for progress and prosperity of the country, eternal peace of all martyrs and liberation of occupied Kashmir from Indian yoke.
The KP people will extend full support to Kashmiris and will renew their pledge to continue their moral and political support till achieving independence from India.
Different programmes will be arranged in all districts of the province including recently merged tribal districts where people of KP will express solidarity with people of Indian occupied Kashmir.
Protest rallies, seminars, walks by civil society, transporters organizations would be main feature of the day.
Debate competitions at school and college levels would also be held and speeches of national leadership would be broadcast in electronic, print and social media to sensitize world powers including UN about massive atrocities, human rights violations and extra judicial killingin Indian occupied Kashmir.
Member National Assembly, Nasir Khan Musazai told APP that various programmes were planned in connection with the day to highlight human rights violations and atrocities of Indian forces against peaceful citizens of occupied Kashmir.
He said black day would be marked in a proper manner inside the country and abroad to expose Indian atrocities in occupied Kashmir.
He said that PTI government has vibrant policy on Kashmir issue and will take up all possible steps for highlighting the Kashmir cause across the world in an effective manner.
Information Officer Retd. Misal Khan said the struggle of independence in IoK has entered in decisive stage and time was not away when people of the held valley will get right of self determination in accordance with UN resolutions.
He said third generation of Kashmiris are carrying forward mission of their forefathers for independence and their matchless sacrifices had kept alive this long struggle that would soon reach to its logical conclusion.