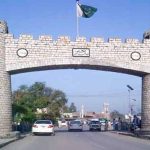 ISLAMABAD: Khyber Pakhtunkhwa government is implementing a number of projects for promotion of Information technology during current fiscal year.
According to official sources, various IT programmes have been started in different educational institutions to train the youth.
Five thousand youth and government officials have already been trained in IT during last four years.