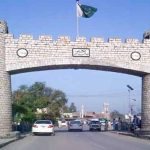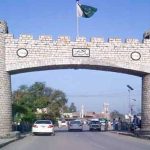 ISLAMABAD: Pakistan Foreign Office has said that Indian spy Kulbhsuan Jadhav has been allowed to meet his wife and mother on December 25.
Foreign Office spokesman Dr Mohammad Faisal during weekly press briefing said on Friday a staff member from the Indian embassy will also be present during the meeting.
According to the Pakistan Army, Kulbhusan Sundir Jadhav alias Hussein Mubarak Patel was arrested on March 3, 2016, through a counter-intelligence operation from Mashkel area of Balochistan for his involvement in espionage and sabotage actives in Pakistan. Jadhav, an on-duty officer for the Indian Navy, confessed to his crimes in a recorded video statement televised by the army last year following his arrest.
The spokesman said that Prime Minister would attend emergency meeting of the OIC in Turkey.
He said that Pakistan wanted peaceful and stable Afghanistan, adding that five working groups of Pakistan and Afghanistan have been formed.