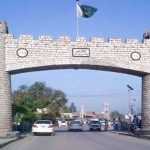 COLOMBO: Whatever happens in his final Test, Sri Lanka's Kumar Sangakkara is assured of a place in history as one of the finest batsmen who graced the game.
The left-hander, who turns 38 in October, will end his 15-year international cricket career after the second Test against India which starts at the P. Sara Oval in Colombo on Thursday.
Statistics may not always tell the whole story, but in Sangakkara's case they illuminate a glorious career marked with a prolific hunger for runs and the ability to dominate rival attacks in all conditions.
His 12,350 runs from 133 Tests with 38 centuries put him in fifth place in the all-time run-getters' list and head and shoulders above those still playing at the top level.
Sangakkara, the most successful left-hander ever in terms of runs and centuries, also boasts the highest average of 57.71 among the 10 most prolific Test batsmen of all time.
He has compiled 200-plus scores 11 times — 10 double centuries and one triple hundred — leaving him just one short of Australian legend Don Bradman's record of 12.
Sri Lankan fans will hope Sangakkara signs off in style, just as he did when he bowed out of Twenty20 internationals last year by smashing an unbeaten 52 to steer Sri Lanka past India in the World Twenty20 final in Dhaka.
Then, having decided to retire from one-day cricket after the World Cup this year, Sangakkara became the first batsman to hit four consecutive centuries in the showpiece event where Sri Lanka made the quarter-finals.
Sangakkara also wanted to quit Tests after the World Cup, but accepted a request from selectors to stay on and agreed to play two Tests each against Pakistan and India.
The articulate and well-read Sangakkara would have followed in the footsteps of his father, a leading lawyer in the family's home town of Kandy, if cricket had not beckoned.
Asked about his plans after retirement, Sangakkara hinted of playing a few more years of non-international cricket, such as turning out for English county Surrey or taking part in Twenty20 leagues.
"I'll be playing couple of more years of cricket and then find a real job," he said.
"It's great nowadays that even after you say goodbye to international cricket, you can still play some cricket.
"It's not like you have to wind down permanently."
A recent poll by the Cricinfo website had a staggering 48 per cent of respondents vote for Sangakkara as Sri Lanka's greatest cricketer, 15 per cent more than all-time wicket-taking record holder Muttiah Muralitharan, who was billed as the obvious choice.
Former team-mate Mahela Jayawardene, with whom Sangakkara shared a world-record partnership of 624 against South Africa in 2006, described his close friend as one of the game's greats.
"In any international sport, there are only a few who attained greatness in every aspect, whether for your performance on the field or your conduct off it. Kumar was one such player," Jayawardene said in a recent interview.
Sangakkara laughs off suggestions that he is an elegant batsman, even agreeing with former team-mate Thilan Samaraweera that he had the "ugliest "forward defensive shot."
"They always say left-handers are extremely graceful, but whenever I play the cover drive, with the back knee bent and head back, I just say to myself 'how can that be stylish?'" he said.
"Most of the things I do don't seem elegant, but I'm glad I made up with the amount of runs I've scored and how effective I've been."
Sangakkara said he wanted to be remembered most by his contribution to the development of the game in Sri Lanka.
"When you play you see yourself in one way, but when you retire you see yourself as slightly better than what you actually were," he said.
"But I want to be remembered as just who I was, how I played and how I interacted with the team in the dressing room." …Agencies