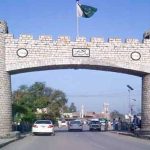 Lahore: Today's session of the Punjab Assembly to vote on keeping or removing Deputy Speaker Dost Muhammad Mazari has been adjourned till May 16.
Speaker Chaudhry Pervaiz Elahi adjourned the session which was scheduled to be held at 11:30am today (Thursday). The PML-Q and PTI do not have the numbers needed to succeed in a no-confidence vote against the deputy speaker (186 out of the assembly's 371 total MPAs).
The PTI submitted the no-confidence motion against Mazari and the PML-Q supports it as a coalition partner. They were unhappy as Mazari had summoned a session of the assembly to elect a new chief minister after Usman Buzdar resigned from the position. However, the assembly's secretariat did not comply with Mazari's orders and did not issue the notification to convene the session.
Mazari had the powers of a Speaker to call the session after Elahi was nominated the candidate for CM. Hamza Shahbaz was also a candidate.
A court had to order for the assembly session to be summoned on April 16 in which PML-N's Hamza and PML-Q's Elahi were to contest for the position of chief minister. However, the PML-Q and PTI lawmakers boycotted the session and violence erupted.
PML-N's Hamza Shahbaz was elected chief minister on April 16. He still has the backing of 197 lawmakers which created fears that the no-confidence motion against the deputy speaker would not succeed.
The struggle for the chief minister's office in the country's biggest province intensified as Hamza's oath-taking ceremony was delayed again and again.
Hamza filed petitions in the Lahore High Court against the delays. In the latest verdict the high court ordered Governor Omar Safraz Cheema to administer him the oath or appoint a representative for the swearing-in by today (Thursday).