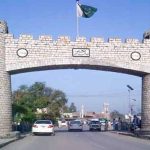 LAHORE: The Lahore police booked 70-year-old cleric Mufti Azizur Rehman, in an FIR after a video of him sexually assaulting a seminary student went viral a day ago. The Lahore vice ameer of Jamiat Ulema-e-Islam, Mufti Aziz was booked in the case on the survivor's complaint. According to the FIR, a few days after the video was leaked, Rehman threatened to murder the survivor, Sabir Shah.
The survivor maintained in the FIR that, "I was admitted into the madrassa in 2013 and had been attending it since. The mufti blamed me for making another student take my exam, due to which I was banned from giving exams with the Wafaq ul Madrassa for three years."
Shah further stated in his FIR that, "Mufti Azizur Rehman promised passing me in exams in exchange for keeping immoral relations with me."
The complainant stated that the cleric and his sons – Altaf ur Rehman, Ateeq ur Rehman, Lateef ur Rehman – and three other individuals have been threatening to murder him for releasing the video.
Meanwhile, Mufti Aziz, whose membership has been suspended by his party, also issued a video statement not only denying his role in the viral video but also claiming that "it is part of a conspiracy to smear his name".
Mufti Aziz claimed that certain elements inside the seminary wanted to expel him, adding that, "This video is fake as you can't even see me move in it".