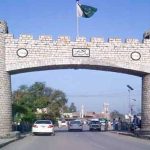 LAHORE: Accountant General Punjab Special Audit Report has revealed scams on large scale in CM Punjab Laptop scheme, while the report recommended action against those involved in scam and recovery from students who received laptops.
Accountant General Punjab Special audit report has revealed 5738 laptop distribution scam. According to Accountant General Punjab Special audit report, 1771 students managed to receive two laptops each, while 2081 students identity cards were found fake, whereas 1181 students record was not found.
In the special audit report of Accountant General Punjab, 305 laptops were revealed to be stolen and burnt. According to reports, the scams were found in Sargodha, Faisalabad, D. G. Khan, Sahiwal, Multan, Gujranwala, Bahawalpur and Rawalpindi Divisions. All irregularities were carried out in second and third phase and National treasury suffered damage of over 70 million rupees.
Accountant General Punjab special audit report has declared Higher Education Department responsible for the whole situation and recommended to take action against elements responsible in scam.