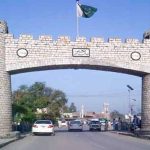 ISLAMABAD: Monday is the last day for overseas Pakistanis' voter registration.
Election Commission of Pakistan had extended the date till today.
The Commission has asked overseas Pakistanis to take advantage of the extended time and ensure their registration so they can vote in upcoming by-election on 14th of next month.