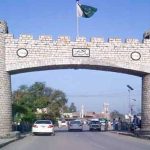 LAHORE: The lawyers from the Lahore High Court took out a protest rally on Thursday to demand the resignation of Prime Minister Nawaz Sharif, urging him to nominate another person in his place instead.
According to details, lawyers in Lahore took out a rally calling for Prime Minister Sharif to step down and nominate another premier in his stead.
In order to speed up the process and put more pressure on the prime minister, a Lawyers Convention has been called on July 29, 2017.
The lawyers called on the prime minister to resign in order to save the system. Lawyers announced that till Nawaz Sharif did not tender his resignation, the protests and rallies would continue.
PTI representatives and party workers also joined the rally which was taken out till GPO chawk.