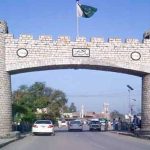 ISLAMABAD: Foreign Minister Khawaja Asif on Saturday has said that the United States (US) should learn from our experiences in war against terrorism rather than blaming us.
In his message on twitter, the minister wrote that the US administration with its statements was exposing its frustration on diplomatic front in the United Nations and war in Afghanistan.
Asif wrote, "Frustrations on diplomatic front in UN & war in Afghanistan are reflected in statements of US administration."
Yesterday, the Foreign Office (FO) had responded to comments of US Vice President Pence by stating that allies do not put each other on notice.
FO spokesperson told that the statement was at variance with the extensive conversations we have had with the US administration.
Pence had aimed a jab at Pakistan, reiterating word for word Trump's warning that it must stop offering cross-border safe havens to Taliban factions and terror groups fighting US troops and their Afghan allies.