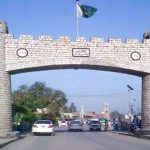 ISLAMABAD – Prime Minister Imran Khan said legal actions against corrupt elements should be taken as there is no discrimination between the rich and the poor in a welfare state and reforms are not possible without strengthening system of punishment and retribution. Prime Minister Imran Khan on Thursday called for speeding up the implementation of the measures by removing obstacles for better governance on priority basis.
Chairing a meeting on Governance Action Matrix in Islamabad, he said administrative reforms should be implemented in a timely manner to provide relief to the people.
Also, Prime Minister Imran Khan said that Ravi Urban Development project will not only create investment opportunities, but also provide residential facilities of international standard to the people. He was chairing a meeting on progress in Ravi Urban Development, Central Business District project and shifting of Walton airport in Islamabad on Thursday.
The Prime Minister expressed satisfaction over the interest shown by the leading international investment companies in the Ravi city project. The meeting commended interest of the local and international investors in the Ravi City project. It was told that agreements with leading investment companies from the United Arab Emirates, China, and Turkey have entered the final phase. The meeting was updated on the progress made so far on the proposed legislation for the protection of environment. The meeting was briefed on the initial progress on the Central Business District and shifting of Walton Airport as well as legal and administrative aspects of the project.
The Prime Minister directed to remove obstacles by fulfilling all legal formalities, while keeping socio-economic importance of the Central Business District and shifting of Walton Airport project in view.
Prime Minister Imran Khan has directed all the provinces to evolve a coordinated strategy and monitoring mechanism regarding plantation drive and protection of the green areas.
Chairing weekly meeting of National Coordination Committee for Housing, Construction, and Development in Islamabad, he said environmental pollution is a silent killer, which adversely affects people's health.
Emphasizing the importance of protection of environment, Imran Khan called for taking timely steps to avoid adverse effects of the menace in big cities.
He said the incumbent government has taken various steps on war footing for environmental protection.
Stressing the importance of provision of data for land record digitalization, Imran Khan said it will help better planning and checking land grabbers.