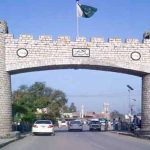 WANA: Leishmania cases are alarmingly on the rise in South Waziristan tribal district due to lack of proper health facilities at local hospitals.
Hundreds of people have been affected from the disease in South Waziristan, however, they are being sent to other districts for treatment due to lack of proper treatment facilities in the area hospitals. The disease has affected most people in Kotkai, Badar, Makeen, Kanigurum, Krama, Sra Rogha, Shaktoi, Sarwakai, Spenkai and Raghzai. No injections are available in the area, therefore, the patients are being sent to Dera Ismail Khan, Tank and other areas.
The health officials of South Waziristan are reluctant to offer any comment on the issue to hide their negligence.
So far, 370 leishmania cases have been reported in the tribal district.
The local people have criticised the administration for its failure to provide basic health facilities. They said no steps have been taken to provide relief to the affected people. They said diseases like leishmania, malaria and typhoid are spreading in the area as the administration has not carried out anti-mosquito fumigation.
People of the area alleged that the Health Directorate provided leishmania injections to their favoured persons and the deserving patients remained deprived of treatment. They said most of the people in the region are poor and cannot afford expensive treatment at private clinics. They demanded the relevant authorities to take notice of the matter before the matter goes out of hand.