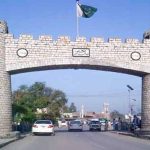 LAHORE: Lahore High Court has declared the notification of acceptance of the resignations of 72 members of the National Assembly from Pakistan Tehreek-e-Insaf (PTI) null and void.
Justice Shahid Kareem of the Lahore High Court heard the petitions against the acceptance of resignations, including Riaz Fatiana's plea. The court declared the notifications of acceptance of resignations by the Speaker of the National Assembly and the Election Commission null and void.
In the verdict, the court directed the PTI members to appear before the Speaker. Additionally, the court instructed the Speaker of the National Assembly to re-examine the position of all members and make a decision after hearing their stance again.
The counsel for the petitioners, Ali Zafar hailed the decision as historical and a step forward towards resolution of the current political and constitutional crisis in the country.