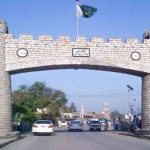 The Lahore High Court (LHC) on Friday directed the Election Commission of Pakistan (ECP) to hold elections for the Punjab assembly within 90 days.
Accepting the application of the Pakistan Tehreek-e-Insaf (PTI), LHC Justice Jawad Hassan read out the short version of its reserved verdict.
A 16-page verdict was later issued by the court.
The verdict stated that in view of the constitutional provisions and the judgments of the Supreme Court, the prayer made in the "consolidated petitions" is allowed and the ECP is directed to immediately announce the date of election of the provincial assembly of Punjab with the notification specifying reasons, after consultation with Punjab governor.
The LHC said Punjab governor being the constitutional head of the province must ensure that the elections are held not later than 90 days as per the mandate of the Constitution.