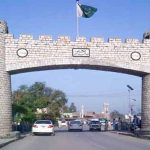 LAHORE: A three-member bench of the Lahore High Court (LHC) on Tuesday ordered the Punjab government to make public the Model Town inquiry report within 30 days.
Hearing the appeal of the Punjab government against the LHC's earlier directives to disclose the Model Town inquiry report, the bench under Justice Abid Aziz Sheikh had reserved the decision on the appeal on November 24.
The Punjab government had filed an intra-court appeal against the September 21 decision of a single-bench ordering the release of the Model Town inquiry report, authored by LHC Justice Baqar Najafi.
In its Tuesday's order, the full-bench directed for an impartial and transparent trial into the Model Town incident and ordered to provide victims of the incident with the report on immediate basis.
On September 21, Justice Mazahar Ali Naqvi ordered the Punjab home secretary to make public the report, authored by LHC Justice Baqar Najafi, on the Model Town killings and provide a copy to the families of those killed and injured in the 2014 incident.
At least 14 people were killed and 100 others injured in the police action against Pakistan Awami Tehreek (PAT) workers during an 'anti-encroachment operation' in Model Town Lahore on June 17, 2014.