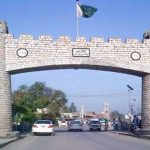 LAHORE: Lahore High Court (LHC) on Thursday has ordered to sack Vice Chancellors of four universities due to appointment issue.
According to details, LHC judge Shahid Kareem heard the case filed by plaintiff Azhar Siddiq who challenged appointment of Vice Chancellors.
The court has directed to suspend Vice Chancellors of University of Punjab, Lahore College for Women University, Sargodha University and Nawaz Sharif Engineering University.