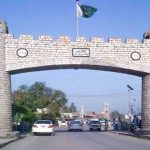 The Lahore High Court on Friday rejected a petition filed by the Pakistan Muslim League Nawaz (PML-N) to stop the Pakistan Tehreek-e-Insaf (PTI) from holding a jalsa on the eve of August 13 in Lahore.
It is pertinent to mention that the jalsa's venue that was supposed to be held in Islamabad was changed to Lahore's Hockey Ground after sheer warnings by Interior Minister Rana Sanaullah.
The petition was filed by Special Assistant to the Prime Minister, Ataullah Tarar and another lawyer.
Punjab chief secretary, deputy commissioner, and PTI were made respondents in the case.