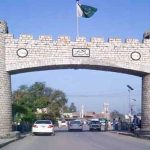 LAHORE: The Lahore High Court (LHC) on Friday reserved its verdict into former prime minister and Pakistan Tehreek-e-Pakistan (PTI) chairman Imran Khan's petition seeking the dismissal of 121 cases registered against him.
Imran Khan moved the Lahore High Court to dismiss 121 cases registered against him.
The petition stated that the cases registered against the PTI chief Imran Khan are based on false accusations and on a political basis.
A five-member bench headed by Justice Ali Baqar Najafi will conduct the proceedings on Monday. The bench also includes Justice Alia Neelam, Justice Tariq Saleem, Justice Anwarul Haq and Justice Amjad Rafique.
At the outset of the hearing, Imran Khan's lawyer Salman Safdar claimed a massive crackdown is launched against PTI and cases are being registered for 'political victimization.'
He pleaded with the court to allow a video link appearance for Imran Khan in the plea. "Nothing new is happening with you people," Justice Baqar Najafi said to Salman Safdar and added political leaders in the past, also appeared in the same situation.
Salman Safdar said his client is ready to appear before the court but there are 'serious security threats' during the appearance before the court.
The LHC bench asked the former prime minister's lawyer to avoid giving the impression of getting relief from the courts. "We all have to trust the system."
After hearing arguments, the LHC bench reserved its verdict.