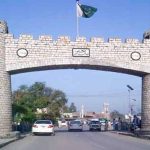 ISLAMABAD: The Lahore High Court (LHC) on Wednesday suspended a notice issued by the National Assembly Speaker Raja Pervez Ashraf of accepting resignations submitted by 43 Pakistan Tehreek-e-Insaf (PTI) members of National Assembly (MNAs).
Following the order, the court also temporarily stopped the next months scheduled by-elections in 43 constituencies.
The order was issued by LHC's Justice Shahid Karim who heard a petition from the 43 PTI MNAs who had challenged the notification issued by NA Speaker Raja Pervez Ashraf on January 22 and the subsequent order by the Election Commission of Pakistan (ECPs) to de-notify these lawmakers on January 25.
The MNAs argued in the petition that they had withdrawn their resignations, before it was accepted.
After withdrawing the resignation, the speaker does not have the power to accept it; it added.
The petition also stated that the resignations were accepted to exact political revenge and that the speaker did not also ask the resigning members to appear in person before accepting their resignations.
Subsequently, the court has suspended the notice of acceptomg the resignations and also stopped the by-elections in 43 constituencies; for the time being.