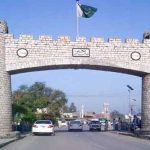 ISLAMABAD: The Balochistan government has asked Water and Power Regulatory Authority (WAPDA) to interfere and regulate the water share issues under the Indus River System Authority (IRSA) rules as third party as the Sindh government is denying the province its due right.
Addressing a press conference on Tuesday, Balochistan government Spokesperson Liaquat Shahwani demanded of the Sindh government to ensure the release of due share of water which is being denied in violation of the 1991 Water Accord.
"The Sindh government does not release full share of water to province," he said, adding the Balochistan government would stop water supply to Karachi through Hub dam if the Sindh government didn't mend its ways.
According to the IRSA agreement, Sindh is responsible to provide full share of water to Balochistan and Khyber-Pakhtunkhwa, but the provincial government is not willing to give the under-developed province its due right, he added.
He said Sindh was supplying 42 per cent less water to the province for the last two months, while Sindh claimed some 17 per cent of its share was being stolen by Punjab.
Our due right share is 10,900 cusec including a shortfall of 30 per cent. The total share becomes 14,000 cusecs but Sindh is providing 7,000 cusecs water to Balochistan," said the provincial government spokesperson.
Shahwani lashed out at the Sindh government and accused the rulers of turning the lush green belt of the province into barren areas owing to the 42 per cent cut in Balochistan's water share.
"The agriculture sector is facing Rs80 billion losses in the current year due to water shortage which is created by the Sindh government," he said, adding Balochistan was already facing water crisis due to long drought.