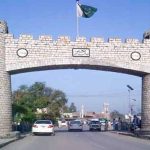 KARACHI: Chief Justice of Pakistan (CJP), Justice Mian Saqib Nisar on Saturday came down hard on K-Electric for power outage in Karachi and summoned reply on load shedding situation till May 20.
During the hearing in Supreme Court's (SC) Karachi registry, CJP Nisar asked K-Electric Chief Executive Officer (CEO) Tayyab Tareen as to what people would do in Ramadan if electricity is not provided to the citizens.
The CJP said that people were deprived of electricity saying there must be a backup system to deal with technical glitches.
Justice Saqib also reprimanded Hyderabad Electric Supply Company (HESCO) Chief Executive and threatened the official that electricity connection of his house would be disconnected if load shedding was not brought to an end.
The CJP also directed the authorities concerned to launch investigation against those involved in power theft.