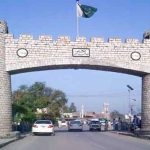 ISLAMABAD: Prime Minister Imran Khan on Sunday said the local bodies system would be finalized within 48 hours to devolve power at grassroots level.
"The real change will take place when people are empowered by devolving powers at grassroots level," he said while chairing a Punjab cabinet meeting in Lahore.
He asked members of the Punjab cabinet to propose out of the box solution of problems. He said the ministers should work seven days a week as there was no off-day for them.
The prime minister said a complaint cell should be set up at Chief Minister's Office to address grievances of people.
He said District Zakat Committees should be made effective and transparency in distribution of Zakat and funds from Baitul Maal be ensured.
PM Imran directed all the ministers to review their departments and update people about current situation.
He said the public should be informed of the loans acquired by the previous governments.
"We have to expose the corruption committed in the past and all the mega projects will be audited," he said.
Imran Khan said every fact of the past 10-year governance would be made public.
He said a joint investigation team should be constituted to probe all the incidents of fire in government buildings to bring about facts.
The premier said the Pakistan Tehreek-e-Insaf (PTI) government in Khyber Pakhtunkhwa focused on public welfare during the last five years, which resulted in re-election of the PTI in the province.
He said the PTI had set a tradition of non-interference in the government institutions by politicians. He said no political interference in education, health and police yielded positive results.
Imran Khan said the PTI focused on human development and gave a new thinking to the people.