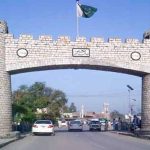 ISLAMABAD: Legal counsel of former prime minister Nawaz Sharif, Khawaja Haris has on Wednesday said London flats were not in the name of his client adding that Nawaz Sharif never owned the London flats.
Resuming his concluding arguments in the Avenfield reference against the Sharif family filed by National Accountability Bureau (NAB) in accountability court, he said that Nawaz Sharif has not accepted ownership of anything.
He added that Nawaz's ownership was never proven adding that it was responsibility of the prosecution to provide proof supporting allegations leveled against his client.
Haris claimed further that Securities and Exchange Commission of Pakistan official Sidra Mansoor could not even verify the documents she presented in court.
Nawaz's lawyer stated that the investigation officer of the case also did not bring any witness on record who established Nawaz as the owner of the London properties.
The hearing was then adjourned till June 21.