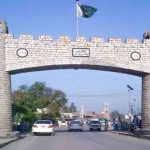 ISLAMABAD: Minister of State for Petroleum Musadik Masood Malik has said that gas tariff should be increased in Pakistan as the lower gas tariff is burdening the national exchequer, adding that the currently the government had imposed a ban on expansion in the domestic network due to the shortage of gas in the country.
Speaking at the Senate session, he said that the government could extra gas connections on LNG, but it was very expensive. H added that the ban would be reviewed upon improvement in gas supplies and removal of pricing distortion.
The minister said that new policies regarding gas production would be brought in the next two weeks, adding, the results of these policies could be seen in the next four years.
To a question, he said that the total indigenous production of natural gas and volume with a percentage share of Khyber Pakhtunkhwa during the last three years was 11.09 MMCF in 2019-20, 12.27 MMCF in 2020-21 and 12.00 MMCF in 2021-22.
Furthermore, he said that this ban was imposed by the previous government and added it even changed the OGRA rules. He said that as per the rules, gas was provided to those provinces where it is being produced.
It is in the "deep interest of the country" to continue the ban on gas connections till the end of its shortage, he added.