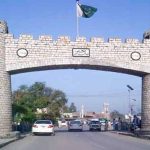 QUETTA: Fresh talks between the government and members of the Hazara community to end the latter's sit-in following the brutal killing of coal miners in Machh ended inconclusively on Wednesday, with the protesters persistent in saying they would not bury the dead till Prime Minister Imran Khan arrives to their camp.
The talks, held a day after Interior Minister Sheikh Rashid Ahmed's visit failed to end the protest, were led by federal minister Ali Zaidi, who was sent as the government's envoy to persuade the Hazaras to end their demonstration. Ali Zaidi met the protesters and assured them that the perpetrators of the Machh tragedy will be caught soon.
However, the families of the deceased refused to end the sit-in and bury the victims of the tragedy, saying they will only end the protest after the prime minister meets them.
"Balochistan has turned into a graveyard. Where is the responsibility of the state?" asked the families of the victims.
Protesters demanded to know how many of those who were involved in killing Hazaras over the years been convicted. Federal minister Ali Zaidi regretted the loss of life in the Machh incident but appealed to the families of the victims to not subject the bodies of the coal miners to any further 'cruelty'. However, local Majlis Wahdat-e-Muslimeen leader Agha Raza told the minister that Imran Khan's arrival in Quetta to meet protestors should not be considered as a 'condition'.