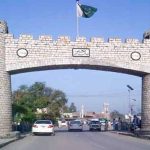 ISLAMABAD: Former interior minister and PPP Senator Rehman Malik appeared before the Joint Investigation Team (JIT) today, which is investigating Panama papers case against Sharif family.
Talking to newsmen before appearing before the JIT, Rehman Malik said that he would present the record about the FIA investigation into money laundering by Nawaz Sharif, adding that he would also submit two additional letters which he had written to former president Rafiq Tarar.
He said that the FIA investigation was carried out after registration of the FIRs adding that the investigation was not his private probe but an official investigation. He also announced the names of the FIA officials who had contributed to the report.
Rehman Malik said, "People said that I won't return Pakistan, but I am here with all the evidence." He revealed that as many as 10 officers participated in the investigation.
"I am a hockey player, will leave the stadium after hitting goal," he added.
Talking to newsmen after appearing before the JIT, Senator Rehman Malik said that he had confirmed every word of the 200-page report that he had prepared regarding Hudaibiya Mills and Sharif family's alleged money laundering.
The former interior minister said that he had presented the JIT with a copy of the letter he had written to then-president Rafiq Tarar.
Malik also said that he had owned and verified every single word of the 200-page report in front of the JIT. The report was prepared by Malik in 1998 and contains details of Sharif family's alleged offshore wealth and money laundering activities.
He expressed confidence in the JIT, stating that the team was comprised of professionals. "If they ask for my help in the future as well, I will appear before the JIT," he added.
The former interior minister said that certain individuals had alleged that there was an understanding between the Pakistan People's Party (PPP) and the Pakistan Muslim League-Nawaz (PML-N).
He said that he had written a letter to the interior secretary and asked for security. However, Malik alleged that security had not been granted to him. "They thought that I would not appear in front of the JIT if security was not granted to me," he said.