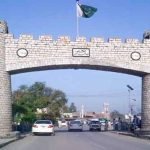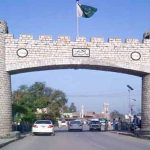 CHINIOT: A man committed suicide in the city of Chiniot, Punjab after killing his wife and three children.
The incident took place in area of Rai Chand where a man named Mohammad Aijaz opened fire on his three children and wife before proceeding to take his own life afterwards.
According to police, Mohammad Aijaz killed his wife Rubina, 5 years' old son Abu Bakar, 4 years' old daughter Tehreem and 3 years' old son Murtazeen by firing at them.
The people of area say that the family was very poor and husband wife used to fight over over this issue often.
Area DPO officer Anwar Khetran reached at the incident place from where bullets and other evidences were collected related to the incident.
People of the area have also informed the sources that five gun shots were heard early morning.