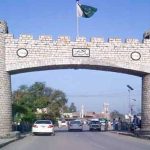 LAHORE: Following the ruling of the Lahore High Court (LHC) to remove former premier Nawaz Sharif's name from the Exit Control List (ECL), preparations of his travel to London have been started, with most important of them all – the change Sharif's medications to make him capable of travelling.
PML-N Spokesperson Marriyum Aurangzeb revealed on Sunday that Sharif would depart to London via an air ambulance of Qatar Airlines on Tuesday. She told the media that doctors have examined Sharif's health this morning and medications are being provided to him for minimising health risks, particularly concerning his blood sugar level and heart disease.
"Doctors are working on safe medical procedure so Nawaz Sharif can travel safely […] high doses of steroids are being administered to him for maintaining his blood platelet count for travelling," she said.
The former premier will be shifted to the Harley Street Clinic in London immediately after landing.
With the flying fuel of 10 hours and two pilots, the air ambulance will be equipped with oxygen cylinders, ventilators, ICU and other medical facilities, while two doctors, including Sharif's personal physician Dr Adnan, and paramedics will also assist the PML-N supremo during his travel.
The civil aviation administration has also made preparations for Sharif's departure, and the Airports Security Force (ASF), Customs, the Anti-Narcotics Force (ANF) and the Federal Investigation Agency's (FIA) Immigration Wing have been informed in this regard.
Earlier, Sharif's sons, Hassan and Hussain, phoned their sister Maryam and apprised her about the arrangements they have been making with medical experts. Maryam stated that all the arrangements have been completed and they have been waiting for the clearance certificate.
The court yesterday ordered to remove Sharif's name from the ECL and allowed him to travel abroad to get health treatment for four weeks, while rejecting an objection made by the federal government over PML-N's proposed draft.