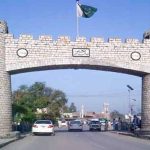 ISLAMABAD: Federal Minister of State for Information Maryam Aurangzeb has on Tuesday expressed that she has been telling this since very first day that their party will accept any verdict in Panamagate case.
She professed that the court's decision will be according to the constitution and law.
Maryam let it be known that Nawaz Sharif's government believes in the supremacy of law and also respect the institutions.
She cleared out that since the verdict of Panamagate case is being announced soon, that is why further hypothesis over the matter should be avoided.
On the other hand, the federal minister for Railways Khawaja Saad Rafique has declared Panamagate case as 'political stunt' of certain conspirators.
He let it be known that the case was being fought only on political basis.
Saad was also of the opinion that those who have lost in the politics are now using Supreme Court as a front.