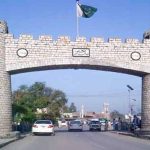 LAHORE: Former prime minister Nawaz Sharif's daughter, Maryam Nawaz, said on Monday that she has no differences with Hamza, her first cousin, and son of Nawaz's brother Punjab Chief Minister Shehbaz Sharif.
Denying reports of any rifts in the Sharif family, she said, "Hamza is like my younger brother".
She made the remarks while touring Lahore's NA-120 constituency, which was won by her mother last month after a hectic campaign from Maryam.
"God forbid if we have any differences," she said. Maryam claimed she has been hearing stories of disagreements within the Sharif family since 30 years but there is no truth in these reports.
"Those hoping for differences to erupt in the Sharif family will be disappointed," she said, adding that, "we are all united under Nawaz Sharif's leadership".
There have been reports of rifts within the Pakistan Muslim League-Nawaz leadership as well as calls by some party officials of handing over the party's leadership to Shehbaz until Nawaz's corruption cases are settled.
Earlier, Maryam visited a hospital and a school in Mazang area of Lahore and listened to people's complaints.
The NA-120 constituency was left vacant after Nawaz was disqualified as prime minister by the Supreme Court in its July 28 judgment in the Panama Papers case.
The seat was bagged by Nawaz's wife, Kulsoom, even though she was unable to campaign as she is undergoing treatment for lymphoma in London.