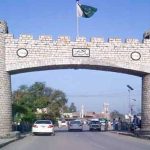 ISLAMABAD: Pakistan Muslim League-Nawaz (PML-N) Vice President and Chief Organizer Maryam Nawaz Sharif will return from London to the country on January 29.
According to latest schedule of her returning, Maryam Nawaz will leave London for Pakistan on January 27. Before reaching Pakistan, she will stay in Dubai for one day. She will land in Lahore on January 29 at 4pm.
On her return home, the PML-N leader will talk to workers and media at Lahore Airport.
The sources reported that Punjab governor Baligh-ur-Rehman said: "The former Prime Minister Nawaz Sharif will return to Pakistan next month, while Maryam Nawaz is also arriving soon".
It is pertinent to note that earlier it was reported that on her arrival, Maryam Nawaz Sharif will assign the task to the party officials to mobilize the party at the grassroots level.