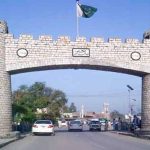 WASHINGTON: President Azad Jammu and Kashmir, Sardar Masood Khan has appealed to the United States and the international community to pay attention to the humanitarian crisis in the Indian-held Kashmir.
Talking to APP during his visit to Washington, he said that Indian forces, after failing to suppress the sentiments and struggle of the Kashmiri people for their right to self-determination, are now using killing, torture, ethnic cleansing and rape as instruments of war.
Sardar Masood Khan said Indian forces and those involved in these heinous crimes are enjoying total immunity and protection by the ruling Bharatia Janata Party of Prime Minister Narendra Modi.
He said the United States will have to be involved, directly or indirectly to resolve the longstanding Kashmir dispute.