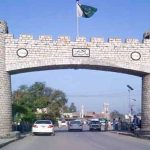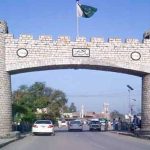 ISLAMABAD: Jamiat Ulema-e-Islam-Fazl (JUI-F) chief Maulana Fazlur Rehman has put to rest all speculation about what he calls 'Azadi March' announcing on Thursday that the "march to oust the government would begin on October 27".
The two main opposition parties – the PPP and the PML-N – had tried to talk the politico-religious leader out of going solo with the anti-government rally, but to no avail.
A PML-N delegation met the Maulana on Wednesday to convince him against 'solo flight' and the JUI-F chief at a joint presser following the meeting dropped a hint that his party might consider the proposal.
However, an intra-party meeting of the JUI-F on Thursday decided against delaying what it calls 'Azadi March'. The Maulana, flanked by his close party aides, told a presser following the meeting that their march would begin on October 27.
He claimed that JUI-F delegations from across the country would converge on the federal capital on Oct 27 to "rid the country of incompetent government" of Pakistan Tehreek-e-Insaf which, according to him, has destroyed the economy.
The cleric claimed that all opposition parties have consensus on the fact that the incumbent government has come to power as result of a rigged election and that it has to go.
"All opposition parties agree that fresh elections should be held to find out who has the real mandate of the people," he said.