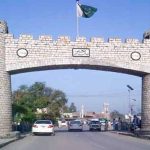 ISLAMABAD: Chief of Jamiat Ulema-e-Islam-Fazl (JUI-F) has expressed his reservations over National Action Plan (NAP) formulated by the government of Pakistan Muslim League-Nawaz (PML-N) early 2015 after deadly attack on Army Public School (APS) on December 16, 2014.
In a casual conversation with journalists in Islamabad, Fazlur Rehman, ally of the government has demanded the Prime Minister (PM) to explain how NAP has met its set goals.
He commented that NAP 'stood for nothing'.
Fazlur Rehman revealed that if a student was caught in any university in connection with terrorism, the development is concealed. However, he claimed if a student was caught in a seminary, the issue is highlighted.
Chief of the political party also criticised Pakistan Tehreek-e-Insaf (PTI) and Pakistan People's Party (PPP). He said that policies of PTI were as inefficient as a failed marriage. Chairman of PTI, Imran Khan should be apologetic to the nation for the kind of politics he has resorted to, Fazlur Rehman said.
While talking about Panama Leaks issue, he highlighted the gap between the allies, PTI and Jamaat-e-Islami (JI) by saying that Sirajul Haq wanted to have commission give verdict while Imran Khan has turned down Chief Justice of Pakistan (CJP) Anwar Zaheer Jamali's offer to establish a commission.
Fazlur Rehman further said that he did not agree with the four demands tabled by Chairman of PPP, Bilawal Bhutto Zardari.