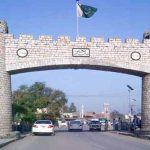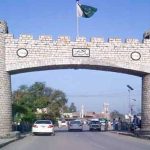 PESHAWAR: Jamiat Ulama-e-Islam-Fazal (JUI-F) Chief Maulana Fazlur Rehman's personal secretary on Friday wrote a letter to Inspector General (IG) Khyber Pakhtunkhwa police, requesting the later for provision of extra security owing to security threats.
Maulana Fazlur Rehman's secretary maintained that the JUI-F chief is serving a chairman of Kashmir Committee and is facing security threats. He said that Maulana Fazlur Rehman has also survived suicide attacks, therefore he should be provided proper security.
Earlier on Thursday, Chief Justice of Pakistan (CJP) Mian Saqib Nisar had directed IGP KP to withdraw within 24 hours the security protocol provided to influential individuals not entitled to official security.
The CJP also questioned the top police official of the province regarding the number of personnel deployed on personal security duties. "How many personnel and vehicles of the KP police are engaged for the security of influential individuals?" the CJP asked Mehsud who appeared before the court.
"A total of 3,000 personnel are currently posted as part of the security protocol for influential individuals in the K-P," the IGP informed the top judge. The chief justice noted that people who have been blessed with everything in life should also be able to arrange for private security for themselves.
"Take back additional security from everyone by midnight," the CJP instructed the IGP. The IGP informed the court that the police had already taken back police vehicles from 900 people in the province, who had been provided security earlier.
During the day's second hearing, the IGP told the court that he has issued notification and taken back all security protocols from the VIPs in the province.
However, he told the bench that there are some important cases where there is a real security threat due to which he cannot withdraw security. "I don't want to put anyone's life in danger; you have the right to examine situation and decide to whom we can give such security," the CJP told the IGP.