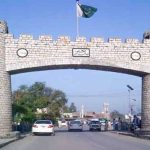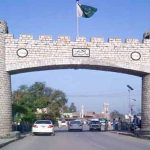 ISLAMABAD: Cyclone Warning Centre of Pakistan Meteorological Department (PMD) has warned the fishermen of Sindh and Balochistan not to venture in open sea due to chances of tropical cyclone.
The met office has advised the fishermen of Sindh not to venture in open sea from Monday afternoon to Thursday, whereas the fishermen of Balochistan are advised not to venture in open sea from Tuesday to Friday.
The well-marked low pressure area over east-central Arabian Sea has rapidly intensified into a deep depression during last 12 hours and now lies around Latitude 15.5N and Longitude 68.3E about
1000km south of Karachi, the met office said.
This system is likely to intensify further into a Tropical Cyclone in next 12 hours and likely to move in northwestward direction.
The sea conditions along Sindh-Makran coast are likely to remain rough to very rough occasionally high associated with strong squally winds from Monday afternoon to Friday.
PMD said none of the coastal areas of Pakistan are under threat of the cyclone that will cause light rain in coastal areas. (APP)