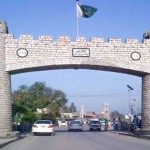 LAHORE: Ending his row and recent war of words, legendary cricketer Javed Miandad announced to forgive former all-rounder Shahid Afridi, expressing well wishes for him.
Javed Miandad said that being an elder he forgive Shahid Afridi adding that is the one who is groomed and trained in his hands. Miandad said that whatever happened he pardon Afridi and pray for him. He also wishes him best of luck.
"It's up to him to play for the country till he finds it necessary about how much and how long he can serve this country, but such things should not happen," Miandad further said.
Afridi has yet to comment on Miandad's decision.
Earlier in the day, former captain Wasim Akram stepped into the tussle and called upon authorities to sort out the chaos.
"The stones being thrown between 2 very respected cricketers calls for quick resolve by appropriate mediation instead of this unwanted chaos," he said on Twitter.
"Javed Bhai & Shahid mean a lot to me & to Pakistan. It's really sad to see what's happening between them. InshAllah it will be over soon," he hoped.
The dispute arose from Afridi's remarks when he spoke out against Miandad, saying that the latter's issue has always been money.
Speaking at a ceremony here, Afridi said that there is a huge difference between Imran Khan and Javed Miandad.
He was responding to a question about Miandad's comments on his alleged attempts to get farewell match. Afridi said Miandad should not have made such remarks.
Miandad reacted to the comments, saying that he is ready to face Afridi. He hit Afridi back with match-fixing allegations.
Later, Afridi announced to take legal action against Miandad.
Former Test cricketer Aamir Sohail also jumped into the dispute to rescue Miandad, severely criticising Afridi over "below the belt remarks."
PTI Chairman and former Pakistan captain Imran Khan also expressed concern over ongoing war of words.
"It is unfortunate to hear what has happened between the two. Miandad was a man of crisis during our playing days and Shahid Afridi too has great fan following," Khan said.